"Wow! I went to a workshop at Regan Management with Julie Barclay. A brilliant class! Learned loads about how to approach an audition piece and perform it at a professional audition. Spellbound the whole time. It was fascinating watching how performances could be transformed using various techniques introduced by Julie."
Grace Dixon
"I have recently begun studying at RADA on the BA Acting Course.
 The best thing about Julie is that if you want help she will try her absolute best for you. I can personally thank Julie for helping me regain my confidence and for her support d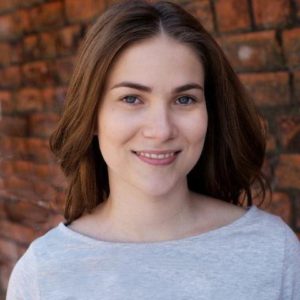 uring my 3rd year of auditioning for drama school. Julie was there every step of the way and I couldn't be more grateful. I honestly believe she played a massive part in helping me create my successful audition speeches and could not recommend a better teacher. Julie is a professional who passes on her knowledge and guides young people into the industry, but most of all she has experience as an actress and can empathise with any situation. Julie is a kind, supportive and genuine person who cares about her students and i can't thank her enough for her help."
Lowri Izzard was offered places at East 15 acting school (BA acting), Guildford school of acting (BA acting), the Royal Central School of Speech and Drama (BA Acting + BA Acting Musical Theatre pathway), and RADA (BA Acting).
"I can honestly say that working with Julie Barclay developing my acting skills and preparing me for auditions has changed my life. I have been transformed from a shy young actress to a woman brimming with confidence. For the two and a half years i have been working with Julie she has provided great support, advice, excellent technique and critique to prepare me for my auditions and my recalls. I would recommend anyone beginner or professional who wants to develop their performing skills to get in touch with Julie. Her warm and friendly persona will make you feel at ease and comfortable. She is one of the best acting teachers around."
Danielle Fahiya was offered a place on the MA Acting for Screen course at The Drama Centre London
.

"I thank god for the day I met Julie Barclay. She restored my confidence not only as an actress but in myself as a person. Her invaluable knowledge about the acting industry is matched by a warmth and vivacity that is second to none – her words of guidance will stay with me long throughout my career. Thank you for everything."
Gabrielle Fernie  was offered a place at Arts Educational Theatre School –  BA Film and Television Acting. Gabrielle has just won a prestigious opportunity to appear in 'The Taming of the Shrew' at The Globe – Summer 2014.
"My time spent working with Julie has been invaluable in preparing me for auditions and performing on stage. Julie's knowledge and vast performance experience translates into her teaching, guiding you in the best way possible to achieve a clear and in depth portrayal of character. Julie gave me the confidence to realise my potential as a performer, encouraging me to always develop and push forward my portrayal of a character with each new piece. I feel working with Julie fully prepared me for auditions, helping me gain an unconditional place on the National Diploma course in Musical Theatre and Dance at Laine Theatre Arts."
Lloyd Davies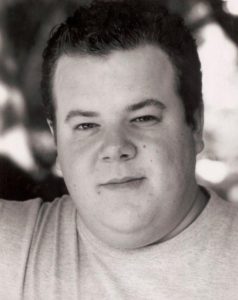 "Julie does not take away anything from you, she takes the strong elements of your acting ability and enhances them and helps you bring your own instinct and quality to a performance. I got offers from many drama schools. The feedback was that I made it my own, treated the text with respect and the performance was truthful. Julie was the biggest stepping stone for me to have a professional career. All I would say is – let Julie do her magic for you."
Gareth Mason has just been appearing with James Corden in One Man , Two Guv'nors at the National Theatre, London and in the West End.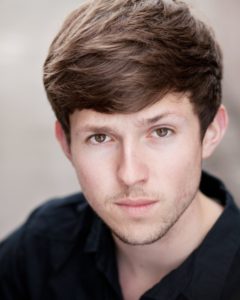 "Privileged is the word that comes to my mind when I think about Julie. I feel honoured and lucky to have worked with her, and to have become good friends. She has definitely, without a doubt, brought out the best in me and reassured me of a lot of things. I can definitely say that I'm a different person having worked with Julie and have gained a lot more self-esteem and confidence. I can't thank you enough Julie. Diolch, a cariad mawr."
Elgan Rhys Jones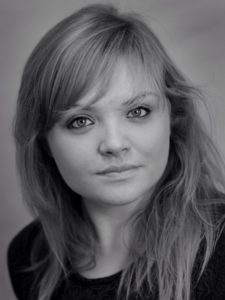 "Julie is, without a shadow of a doubt, a complete and utter godsend for anyone wanting to attend auditions. From the very first meeting, Julie made me feel completely at ease and gave me the confidence and belief that I could do it. I have been in sessions with other tutors, where I have felt judged and uncomfortable, however with Julie she creates an environment where it is okay to take risks and gradually encourages you out of your comfort zone, until the pieces become raw, beautiful and different. I had four years of unsuccessfully trying without Julie's help, and therefore I know  Julie's insight and knowledge that pushed me to the next level. It has been a genuine joy working with Julie, and I feel totally prepared for Drama School after my time with Julie."
Becky Ormrod has just been offered a place on the MA Acting Course at Royal Conservatoire of Scotland.
"Working with Julie has helped  me realise my potential. Together we worked on audition  pieces that I loved and made my own. I developed the technique and confidence to perform at my best and came out of every audition with the biggest smile on my face."
Charlotte McCarthy  – Recalled to Royal Welsh College of Music and Drama for BA Acting
"Right from the moment I started to work with Julie, she was not only my acting coach but a mentor too. Whenever I needed help or guidance she was always there and such a positive person to be around. Auditioning for drama school has been the hardest time of my life, and I owe my success to Julie who encouraged me to believe in myself 100%."
Giorgia Warsama – Guildford School of Acting for Foundation in Musical Theatre
"If you are looking for tutoring, guidance or advice on acting pieces or audition preparation, this is the lady to see. Julie's wealth of knowledge in the professional acting world shines through during your time with her and her positive energy and loveable nature makes sessions fresh and exciting. 
Julie's tutoring was the key to my successful acceptance onto the Young Actors Studio course at the RWCMD or Bird College of Drama/Musical Theatre.  Without her guidance I wouldn't have been as prepared or confident as I was, and don't believe that I would have been successful. 
Julie is a fountain of knowledge when it comes to plays and audition monologues and she has a talent of finding the perfect piece for you. She knows what works in audition environment after years of success herself  and she will give you an inner confidence that will shine through during performance."
Oliver Williams – Offered a place on Young Actors Studio Course  for 15-19 year olds at Royal Welsh College of Music and Drama
"Julie is truly the most inspirational teacher I have ever worked with. Her passion and skill shine through during every lesson. I feel so much more equipped to tackle the daunting drama school process than before, and she really treats each student as an individual so you know you are working on material that is right for you."
Kate Griffiths – Guildford School of Acting ( MA Acting)
Students working with me have successfully gained places at the following schools and colleges ;
www.rwcmd.ac.uk
www.rwcmd.ac.uk/young_actors_studio.aspx
www.east15.ac.uk
www.rcs.ac.uk
www.bcu.ac.uk/pme/school-of-acting
www.theurdangacademy.com
www.laine-theatre-arts.co.uk
www.bird-college.com
https://artsed.co.uk
www.arts.ac.uk/csm/drama-centre-london
www.walesonline.co.uk/special-features/actor-aims-inspire-others-casts